Dogs are said to be one of the best companions anyone can ever have. They shower you with so much love and affection, having them is one of the greatest joys for pet parents. But when it comes to buying or adopting a dog breed, there is so much to plan beforehand.
Various factors affect this process, and it is important to consider everything before taking any decision. In this article, we will learn about the price and expenses of having an American Eskimo for you and your loved ones.
American Eskimos history
The American Eskimo is a breed of companion dog, originating from Germany. They are a member of the Spitz family. They were bred by German Immigrants in the United States. Because of their companionship and easy-to-train nature they soon became very popular as a circus performer between 1930 and 1940.
It is a breed created by German immigrants in the upper Midwestern United States. In addition to being a watchdog and companion, this breed had also gained immense popularity as a circus performer in the United States in the 1930s and 1940s.
They even share a close and common resemblance with Japanese Spitz, Danish Spitz, German Spitz, Indian Spitz, Volpino Italiano, and Samoyeds. The most common colors found for this breed are cream and white. They have a life span of around 12-17 years.
Size & Temperament
American Eskimos come in three different variants, that is, Toy, Miniature, and Standard. The Toy dog of this breed weighs around 2kgs to 4.5 kgs and stands up to 30 cms at the withers.
The Miniature dog weighs up to 9kgs and has an average height of 30-40cms.
The Standard variant of this breed weighs around 18kgs and is up to 50cms at height.
They have a high drive to please their owners and live their lives to the fullest. Being very intelligent, it is very easy to train this breed. They make a perfect family dog, however, even though they immensely love their human family they are a little reserved in front of strangers. 
Price of American Eskimo Dog and Puppy in India
The cost of an American Eskimo puppy ranges from ₹60,000 to ₹70,000/- in India. However, it depends on various other factors such as the breeder's history, the lineage of the parents, location, and so on.
Cost of Expenses incurred for an American Eskimo
The first-year expenses for having an American Eskimo would cost you around ₹2 lacs. These costs reduce from the second year and that would round up to a sum of ₹1,00,000/-. This includes the cost of their supplies, training, medical expenses, food, grooming, and so on. Let's bifurcate each one individually below.
1. Cost of Supplies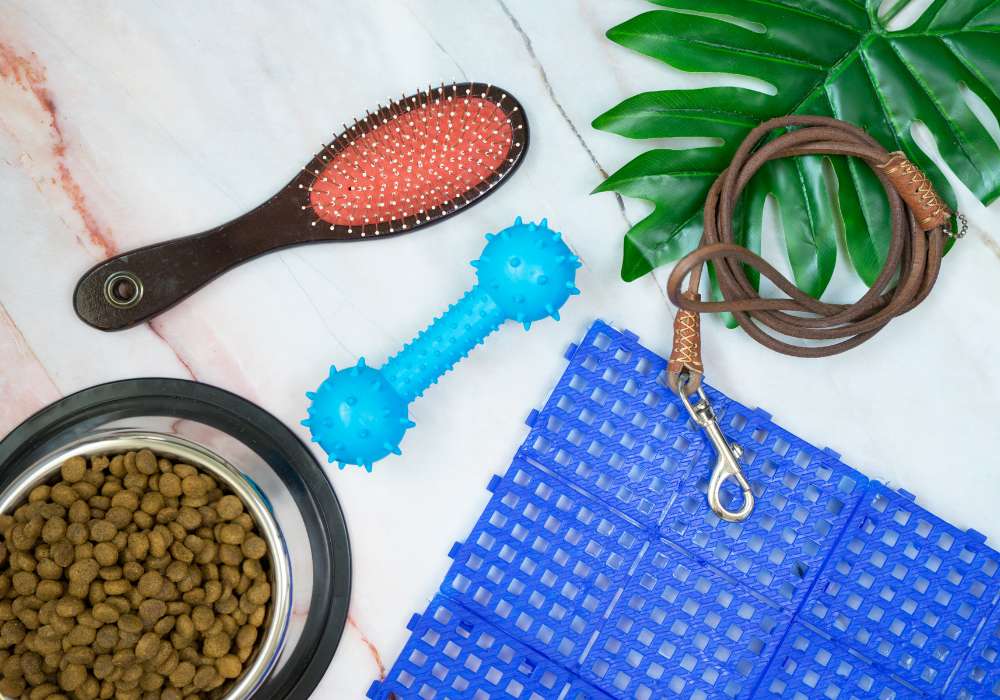 To take good care of your dog, you need a few items that need to be bought even before the puppy arrives home. You can easily get these items at your locality's nearby pet store, or you can even order them online on Amazon or any other shopping site. Following is the list of some essential items to be added to your itinerary with their estimated costs. But this list is not exhaustive, you can always add your supplies as you feel fit.
Food & Water Bowl – ₹1100 to ₹1200/-
Leash – ₹700 to ₹800/-
Dog bed – ₹3000 to ₹4000/-
Dog crate – ₹4000 to ₹4500/-
Dog collars – ₹1500 to ₹1700/-
Pooper Scooper – ₹1200 to ₹1500/-
Plastic Poop Bags – ₹4200 to ₹4500/-
Dog Brush – ₹1000 to ₹1200/-
Toys – ₹4200 to ₹4500/-
First aid kit – ₹2200 to ₹2500/-
Shampoo – ₹700 to ₹1000/-
Toothbrushing kit – ₹700 to ₹800/-
Dog ID tag – ₹700 to ₹900/-
2. Feeding Cost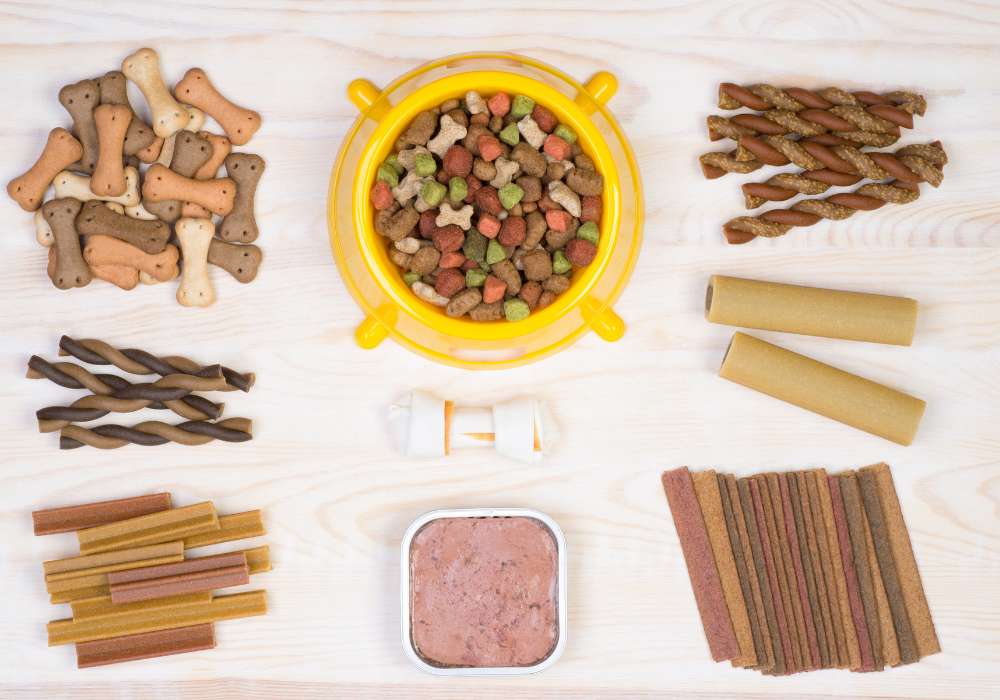 A medium-sized or standard American Eskimo puppy requires a good amount of food intake for it to grow into an active and healthy dog. To make sure you provide your dog with the right intake of nutrients, it is important to choose from the best brands. There are a lot of brands available in the market, you can select one of them as per your budget and convenience. 
It would approximately cost you around ₹10,000-₹14,000/- to feed an Eskimo puppy, while you would have to spend up to ₹20,000/- or even more to feed an adult Eskimo.
You might also want to include some treats for your fur buddy. Treats are helpful when it comes to training your dog, as they like to be rewarded when they do something good or obey your commands.
Like food brands, there are a few brands that sell good quality treats, some could also be included in their daily food intake. The overall estimated cost of spending on treats would go up to ₹15,000/-. However, this cost depends on the size of treat you provide your dog, which individually differs.
3. Grooming Cost
An American Eskimo needs to be properly groomed at least five to six times a year. Now either you can choose to do it yourself or take your dog to a professional groomer. 
It is always advisable for pet parents to learn how to groom their dog properly as it would save that extra penny. All you need to do is buy some grooming accessories and remove the time to groom your dog regularly. This might cost you around ₹2000-₹2500/- depending on the grooming products you select to buy.
If you do not have the required time and wish to take your dog to a professional groomer, then it might cost you around ₹3000-₹5000/- per visit. The grooming time depends on a lot of factors such as the dog's size, health, coat condition, and so on.
4. Veterinary & Medical Cost
An American Eskimo puppy is recommended to be taken to the vet at least three times for the first year. Each of the visits would approximately cost up to ₹13,000/- or even more. It is the first-year cost of veterinary expenses. These include physical checkups, basic vaccinations including rabies, flea prevention, and heartworm. 
The cost of Spaying or Neutering would go around ₹8000-₹10,000/- and this depends on the locality and clinic to which you'd take your dog. 
From the second year, you just have to take your dog to the vet just once a year. And the cost of veterinary expenses would be around ₹10,000-20,000/-. There might be other additional expenses depending on the health of your dog as well as the clinics you choose to visit. 
5. Other Costs
As this breed is easily trainable, you can use a few techniques to train and teach them to respond to basic commands and obey house manners. But if you wish to spend on professional training and private lessons, the cost of the same would go around ₹80,000-₹95,000/-. Now, this too depends on the kind of trainer you recruit.
In those rare times when you are unable to travel with your pooch, you might want to leave them in safe hands. There are a lot of dog boarding services and booking them would cost up to ₹2,000/- a day. This is an optional expense that depends on other reasons.
The above-mentioned costs are just estimated values and might differ depending on your residing location and the necessities you wish to provide your dog with. A lot of other factors too influence the price and cost of having an American Eskimo for you and your loved ones.
Conclusion
Being a pet parent is in itself a major responsibility when it comes to providing the best for your pooch. A lot of research and planning is required on your part, even before thinking of buying or adopting an American Eskimo puppy or adult dog.
I hope you found this article informative and helpful to make the right choice for your fur buddy's comfort and wellbeing.