Dogs are said to be a man's best friend. Its loyalty and friendliness have always been commendable towards its owner. Most Indian families prefer having dogs as pets, more than any other animal.
Your decision to have the best dog for you depends on a lot of things and situations. Some adopt dogs while some buy them from different sources. But some owners prefer importing their dogs from another country. 
If you're a dog lover and want only a specific type of breed for yourself, you might opt for getting it from the place where it's widely available.
Even dog breeders import dogs so that they can create more hybrid breeds and sell them in the market. But not many know the rules and regulations to be followed while importing dogs from foreign countries.
In this article, you will come across everything you need to import your favorite breed from abroad. So let's get started.
Preparations before Import
Before thinking about importing a dog breed to India, make sure you follow all the required safety precautions and measures essential for the proper travel of your pet.
1. Make sure your dog is healthy
Before taking any further step towards formalities, ensure that your dog is fit and healthy to travel from one country to another.
It shouldn't show any clinical signs of diseases such as rabies, canine distemper, parvovirus infection, leptospirosis, infectious canine hepatitis, scabies, and leishmaniasis, etc.
This is important for your pet as well as for others traveling with it.
2. Vaccinations
Ensure that your dog is well vaccinated with all the important vaccines required to keep it safe from various harmful viruses and diseases.
It should be administered within the time limit recommended by the vaccine manufacturer licensed and approved by the exporting country.
Keep a record of all the vaccine certificates and file them properly to present before the authorities, when asked for.
3. Health or Veterinary Certificate
A duly filled and signed medical certificate from a licensed vet is a must when planning to import your dog to India.
Through this document, the vet confirms that the dog is healthy and fit to travel across the country. All the details of your dog are mentioned in the same form. It is valid for 30 days if your dog is being imported from the United States.
While in the case of other countries, it must be issued within ten days of travel. Make sure you keep this handy along with all the other important documents.
4. Other Mandatory Documents
Ensure that you keep handy all the required documents related to the hassle-free import of your dog. File all the papers properly and make copies of the same for your convenience.
Dog Import Procedure and Documentation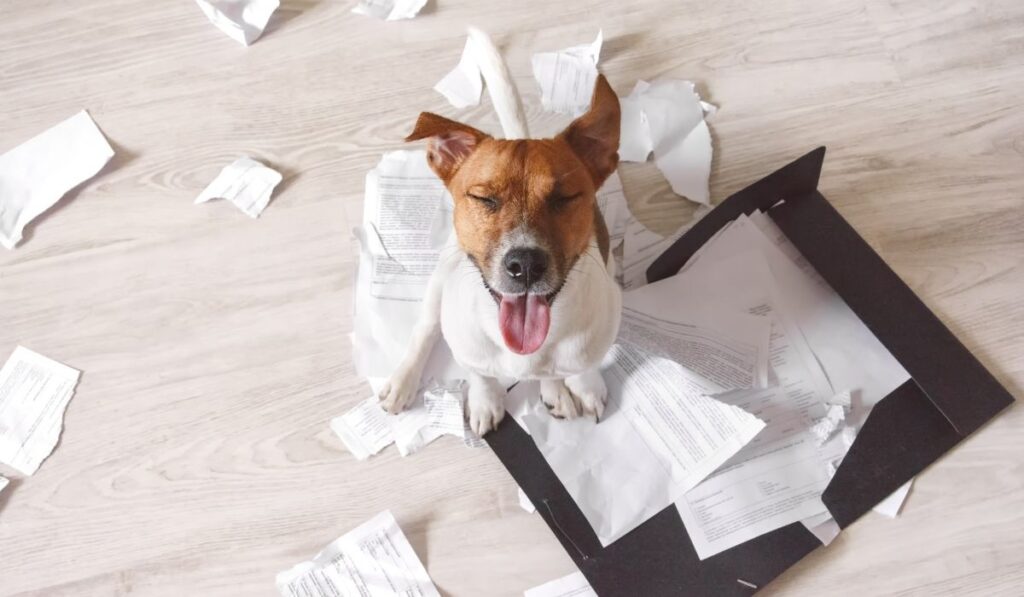 1. Pet Microchip
Make sure your pet is microchipped with an ISO certified 11784/11785 pet microchip that is 15 digit and non-encrypted.
In case, your pet microchip is not ISO compliant, you can bring your own microchip scanner. It is completely safe for your dog, so you don't have to worry about anything regarding the pain or discomfort caused to your dog.
This is one of the mandatory requirements to import your pet to India.
2. Import Permit for Temporary travel
If you wish to import your pet to India for a temporary visit, a license to import issued by the Director-General of Foreign Trade in India is required.
Make sure you obtain the same on time for a smooth import experience. As long as your pet departs with you, there won't be any hassle or complications.
3. NOC from Animal Quarantine Station, India
Every pet entering India with its owner must have been issued a NOC (No Objection Certificate) from the Animal Quarantine Station in India, irrespective of the way of travel.
It should be done before entering the country. You or your respective agent can apply for the same.
4. Accompanied or Manifest Cargo
Accompanied cargo is a situation where your dog travels with you as an excess, checked, or accompanied baggage.
In this case, you must have all your travel documents along with your dog's papers handy.
Along with the same, there must be proof of your stay abroad for a minimum period of two years, and also proof of transferring the residence to India.
Manifest Cargo is a system where the import of the pet is done using the airline cargo.
If you wish to import your dog in this manner, the documents must include a copy of the passport of the owner or caretaker, a copy of the owner or caretaker's ticket, and a copy of the airway bill, along with all the other documents of your dog.
5. Commercial Shipments
If you're a commercial breeder and want to import some specific types of breeds from other countries, you need to have a license from the Director-General of Foreign Trade (DGFT).
However, there is no such exception to any documents in the cases of both breeders and owners.
6. Air Travel
You can take only two dogs with you on the airplane. More than two pets can only be imported under a license from the Director-General of Foreign Trade.
In the case of manifest cargo, your dog must arrive within 30 days of your first immigration stamp as displayed on the passport after being issued proper paperwork, or spouse/dependent visa.
Also, if traveling unaccompanied, it must enter between 7 and 14 days after your arrival. 
7. Quarantine Holding Rule
In case of transfer of residency, your dog needs to be kept in a government-supervised quarantine center for 14 days, or it can be home quarantined for 30 days.
All of this depends on the health of your dog and the signs it shows at the time of inspection. If everything is fine, you will probably be asked to keep your dog at home for 30 days.
Not every pet is subject to being quarantined unless any import regulations aren't met properly.
Here are some rules of import for different kinds of citizens wishing to import their dogs to India 
If you're a citizen of India wishing to travel with your dog to India, you must have been abroad for more than two years and short visits to India must not be more than 180 days during this time.
If you're an NRI (Non-resident Indian), you must have an OCI or PIO card to ensure the smooth import of your dog to India.
If you're not an Indian citizen, you should be relocating to India to work or live for a minimum time of one year, to import your dog to India.
Below are some pet-friendly airlines that you would surely want to consider when traveling with your dog
American Airlines
JetBlue
Air Canada
Delta
Air India
Air France
Swiss International Airlines
Turkish Airlines
Frontier Airlines
Lufthansa Airlines
Conclusion
A lot of things are to be taken into consideration before deciding to import your dog to India. Read all the necessary instructions and rules carefully before starting any procedure.
Also, make sure you adhere to all the regulations to have a smooth travel experience for your dog. I hope you guys found this article helpful and can get the pooch of your choice.